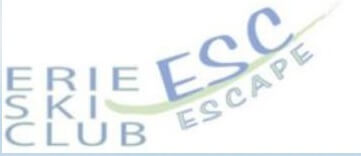 Erie Ski Club: Continuing a more than 40 year tradition, the Erie Ski Club, Inc. has been providing Erie, Pennsylvania and the tri-state area an opportunity for skiers and other snow sport enthusiasts to meet others who share their passion.  We are a year round club offering major ski trips to Eastern and Western resorts, social events and fun throughout the year. We participate in the CMSC racing program for all levels of racers, beginners to expert. In addition to plenty of snow related activities, our club also offers our popular monthly membership meeting, golf outings, picnics, parties, weeknight skiing, and of course single and multi-day trips.
Type of Group:  Singles, couples, families and folks of all ages welcome!
Meeting Location: Plymouth Tavern, 1109 State Street, Erie, PA
When: First Monday of each month
Time: Happy Hour @ 7 PM with a short business meeting following.
For more information, visit our website at www.erieskiclub.com
Contact:        President, Alan Stuntz (814-756-3713)
Mailing address:  Erie Ski Club, PO Box 3434, Erie PA 16508