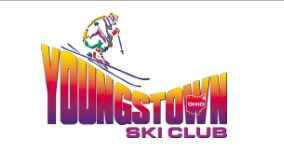 Youngstown Ski Club: We are an active, energetic, and fun-seeking group that enjoy travel and adventurous activities. In fact, we are not simply just a ski club, but an open-minded Social Club that places emphasis on laughter, excitement, friendship and of course, value. We co-sponsor "Meet Up" groups and encourage everyone to venture out and experience group fun!
Our year-round activities include, but are not limited to skiing and snowboarding, bike, and horseback riding, camping, picnics, winery tours, recreational sports, canoeing, bar crawls, holiday parties, sightseeing, gambling, and worldwide travel getaways that include many cruises, vacation tours, and sight-seeing adventures. Our one-day ski trips are opened to the general public with no age requirement, allowing for family fun! We offer a Pub of the Month every fourth Tuesday at a local tavern where we gather with affiliates for fun and display current and upcoming events and trips. Any additional social organizations, meet-up groups and other CMSC clubs are encouraged to work with us to fill trips and promote fun times.
Our members reside primarily from the Mahoning County, but people from Columbiana, Warren, Cleveland and Western Pennsylvania have joined us as well. Club membership's includes beginners, intermediates, experts and some social non-skiers. Visit our website for specific details on current events. Our trip managers are truly exceptional and perform above the standard. Join us and discover our kind of fun!
Age: 18+
Type of Group:  Adults, singles, couples, married and families
Size: 70+
Meeting Location:  BW3's at Southern Park Mall
When: 2nd Monday each month
Time: 7:30 PM
Contact: Brian Hinchcliffe, President
Phone: 330-207-3775
E-mail: bhinch@comcast.net
Send all correspondence to club address at PO Box 841, Youngstown, OH  44501
Website: www.younstownskiclub.org